Tuesday, April 30, 2013
Hello and welcome to the James Abel Events blog! Check in often, as we will be updating frequently and posting pictures of our most recent weddings and events. We are also going to include helpful hints to ensure your planning process goes smoothly and is tailored to your own particular style and budget.
Since gardens everywhere are popping with spring colors we thought we would showcase a few of our bridal bouquet arrangements for some inspiration!!
When planning the floral arrangements that you and your wedding party will be carrying down the aisle keep in mind the color and the mood that you are setting for your special day. Are you going for lush and romantic or striking and elegant? A jumble of colorful wildflowers or an exquisitely composed bouquet of white roses?
James can guide you to the perfect arrangement with an eye towards what is in season and what will complement your wedding and your personal style.
Here are some examples of James Abel Events creations...
Shown below, Peonies, tulips and veronica in gorgeous tones of pink, dusty mauve with a small pop of purple. Keep in mind that a balance of color and flower shape makes for the prettiest bouquets.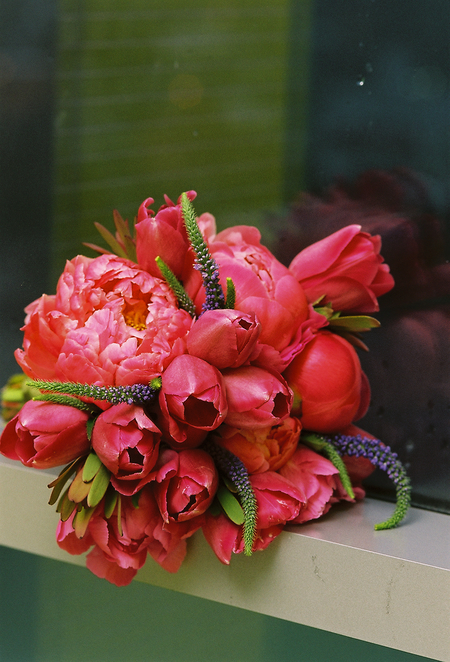 Here is another example of color and shape composed to make a classic arrangement. Roses, calla lilies, and geranium work together to make the true beauty of each flower shine.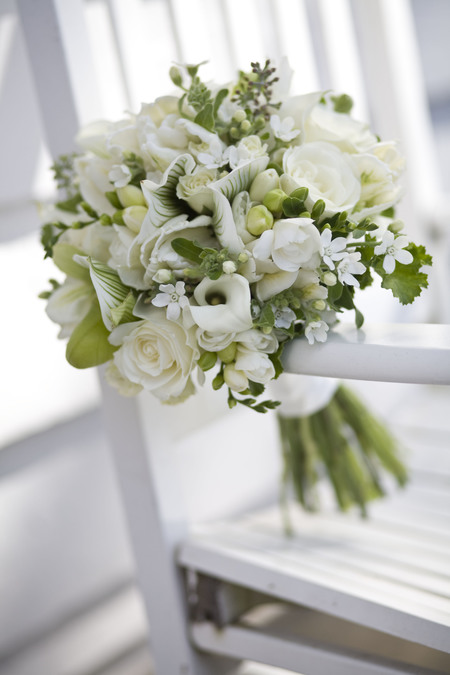 When more than one color or tone is included in the arrangement, balance is key! Tulips, orchids, and freesia look effortlessly elegant in this bouquet but in reality are carefully placed to achieve this carefree beauty.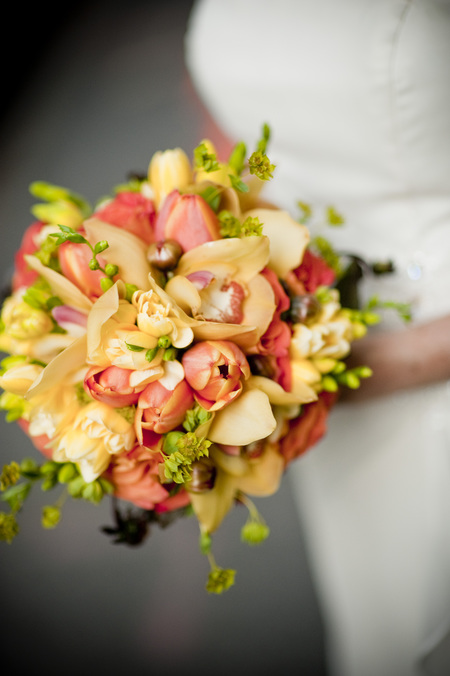 Keep in mind your bouquets will figure prominently in the photographs taken of your wedding so try and visualize the big picture. Scale and proportion are factors as well.
Helpful Hint:
A personal memento can be weaved into your bridal bouquet or wrapped around the base of the arrangement. We have had brides walk down the aisle with a piece of heirloom jewelry, a tiny framed photo and in one case a plastic ring from a Cracker Jack box woven into their flowers. Yet another way you can make your wedding special and unique to you.