Tented Weddings
Monday, May 13, 2013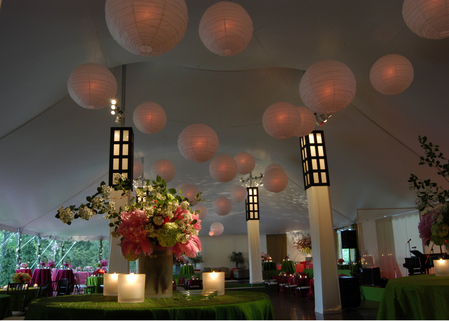 You and your fiancé are enjoying the glow of your new engagement and are starting the task of planning your dream wedding. After visiting a few venues and being underwhelmed by the space and overwhelmed by the price you are struck with an awesome idea. Your parents own a beautiful house with a lovely yard just outside the city. You'll have it there!! You'll rent a tent!! You'll save money!!
Having your wedding in a tent can be a gorgeous affair. It is much easier to customize a tent(essentially a blank canvas) than say, a country club ballroom, which will have colors and decor that might not fit into your vision. A tent can be made to be simple and sweet or over-the-top opulent. But there are many factors in making a tented wedding work.
Though the initial cost of renting a tent may seem way more economical than renting out a ballroom keep in mind that the ballroom fee will include all the venue has to offer. Chairs, tables, place settings, lighting and yes even BATHROOMS are usually included in the price. Not so with a tent. All of this and more must be rented or purchased. Yet this can be an amazing opportunity to personalize your wedding down to that last detail so don't dismiss the idea too quickly.
For inspiration we have included a few photos of some of our tented weddings.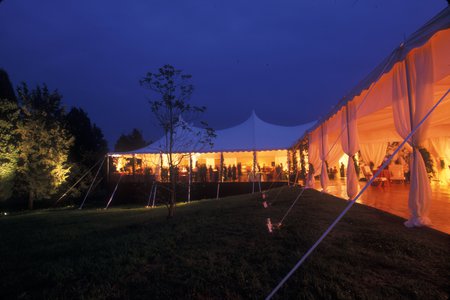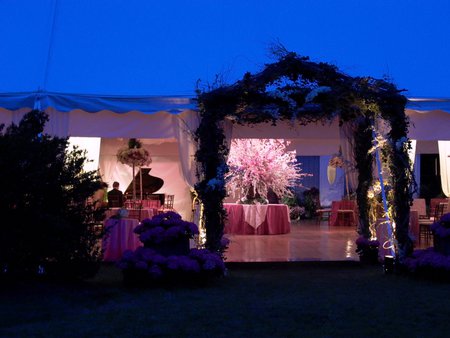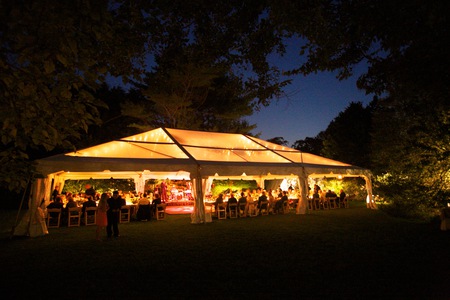 As you can see from the photos above there are endless possibilities for setting and mood with a tent. As long as you are armed with the knowledge of the unique considerations of planning this style of wedding, you can make it the day of your dreams.